All Free Christmas Crafts
has a new Wreath eBook!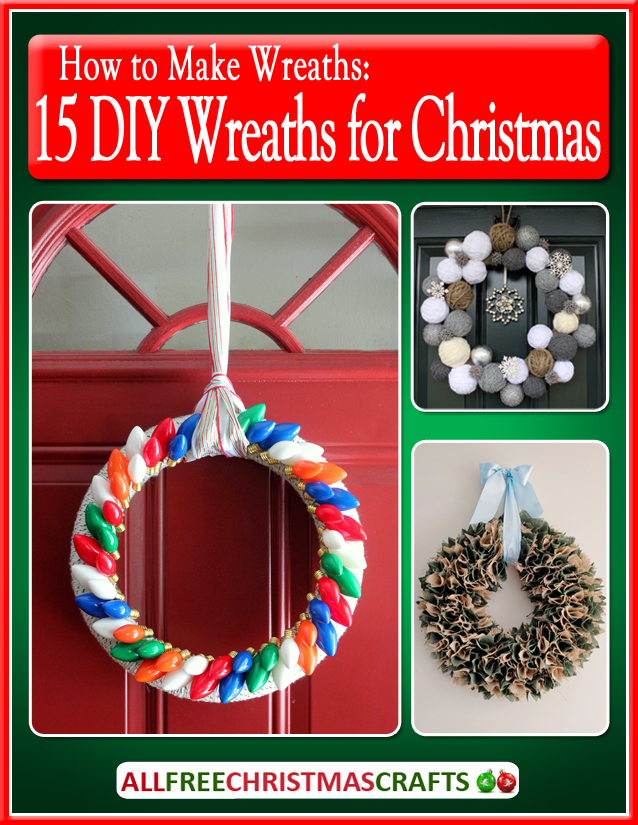 Free Wreath eBook!
Just click here to download your copy.
Here's a repost of my featured
Rustic Cardinal Wreath:
Thanksgiving is at my house (again) this year ...
I've made all my guests a family initial
(I'm also making these for teacher's gifts!)
So simple ... here's what I did:
10" Grapevine Wreath, 4" Gold Initial, Bird's Nest Pick,
Floral Pick (evergreen, pine cones, berries),
Cardinal with alligator clip,
20 gauge crafting wire, wire snips
needle nose pliers (to help with tightening wire)
First, cut a 12" length of craft wire
and wrap it two or three times around the initial.
Attach it to the side of the wreath.
You may have to turn the wreath a few times
to determine the best place for the
initial. The thinnest spot works best.
Turn the wreath over and twist the wire ends
together to secure the initial.
Poke the bird's nest pick into the wreath near
Poke the sprigs into the wreath.
Secure with crafting wire and/or hot glue.
Clip the cardinal near his nest ... and there it is!
Quick and easy! A nice take-home favor